Director of the Institute of Islamic Civilization at Malaysia Professor Doctor Bintimdsham Fariza, Deputy Director of the Institute, Associate Professor Muhammad al-Adib bin Samuri and Researcher Norshariani Binti Abdurahman visited Imam Bukhari International Research Center.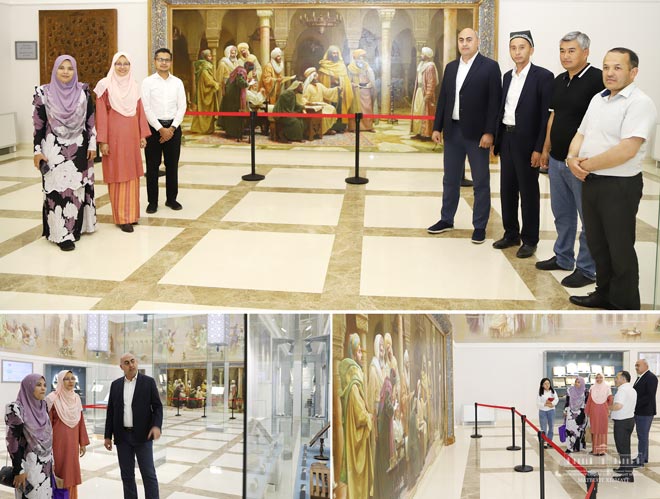 The guests were welcomed by the Deputy Director of the Center, Doctor of History Otabek Muhammadiev.
It should be noted that Malaysian scientists visit our country not for the first time. In October 2021, Ms. Fariza Sham visited the Center as part of a scientific delegation and shared her thoughts on strengthening cooperation. Muhammad al-Adeeb bin Samuri became the first winner of the Imam Bukhari International Scholarship Program established by the Center and spent two months doing research at the Center. Earlier, in August 2021, a memorandum of cooperation was signed between the Center and the Institute. After that, the Center and this major scientific institution in Malaysia implemented joint projects in many areas. In cooperation, an international scientific and practical web forum, online seminars, scientific conferences were held, new publications of the Center were published on the Institute's website. Three employees of the Institute won the Imam Bukhari International Scholarship Program established by the Center. The authority of the two scientific institutions recognized the current state of cooperation and exchanged views on improving the effectiveness of joint projects. During the visit, with the participation of the guests, an international round table was organized on the practical significance of the project "Muslim scholars of Islamic civilization".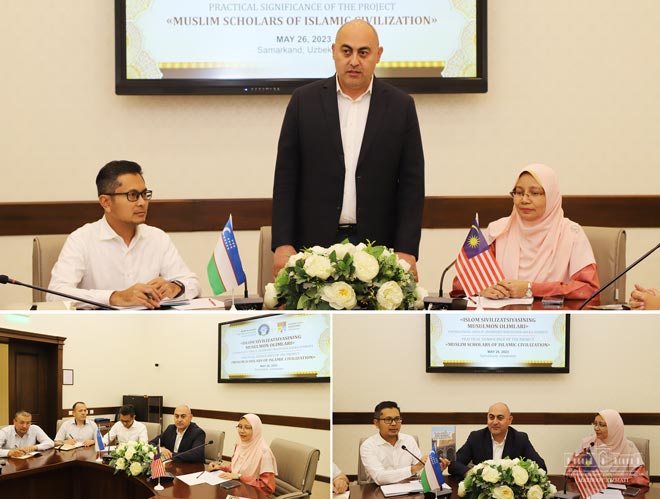 At the event, the director of the institute, Fariza Sham, presented a collection of articles by world-famous scholars on topical issues – a collection entitled "Muslim Scholars of Islamic Civilization". The collection, which includes more than 20 articles, also includes studies by 4 employees of the Center. The Malaysian partners sincerely congratulated the team on the great scientific result and expressed their interest in further strengthening cooperation in this direction. After discussions during the meeting for the second collection, which is planned to be published in the near future, the theme "The contribution of scholars-muhaddis of Movarounnahr to Islamic civilization" was chosen. An agreement was reached to conduct joint research on the topic, joint editing of the articles submitted for the collection and bringing them to the public.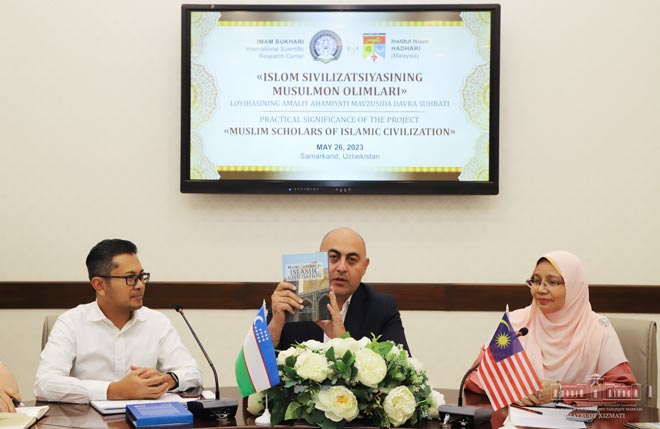 During the round table, proposals were made on organizing trainings aimed at mutual exchange of experience not only in the field of research, but also at increasing scientific potential, sharing the libraries of two institutions, posting articles by researchers in their own publications, holding a joint series of online seminars, were fully supported and implemented in practice, all organizational issues related to the implementation were taken into account. The participants mentioned that the close culture of the two peoples create a solid foundation for achieving better results.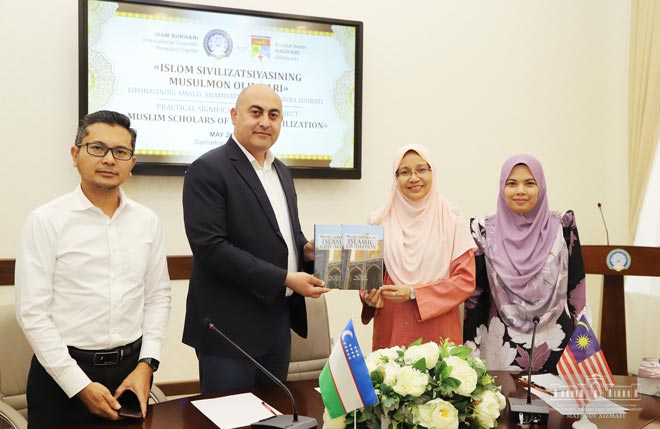 The event was held in a sincere and friendly atmosphere. Upon its completion, representatives of Malaysian scientists donated the collection to the Center's library. In turn, the guests were given souvenirs of the Center.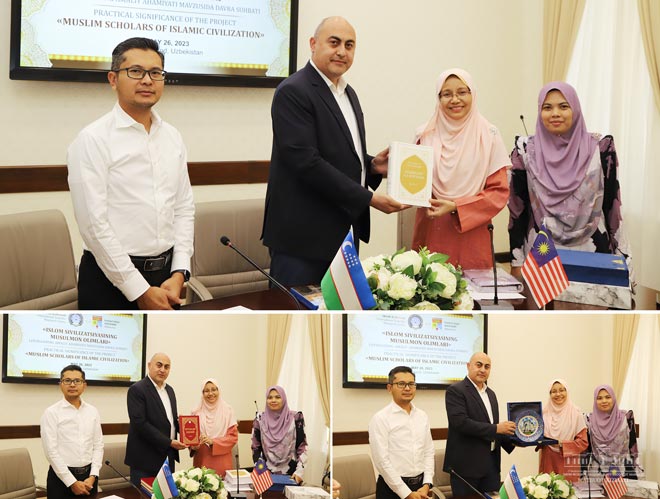 Imam Bukhari International Scientific Research Center
Press service