A group of pilgrims consisting of Turkish citizens of the cities where Turkish honorary consulates operate, and representatives of Turkish communities in Europe visited Imam Bukhari International Research Center.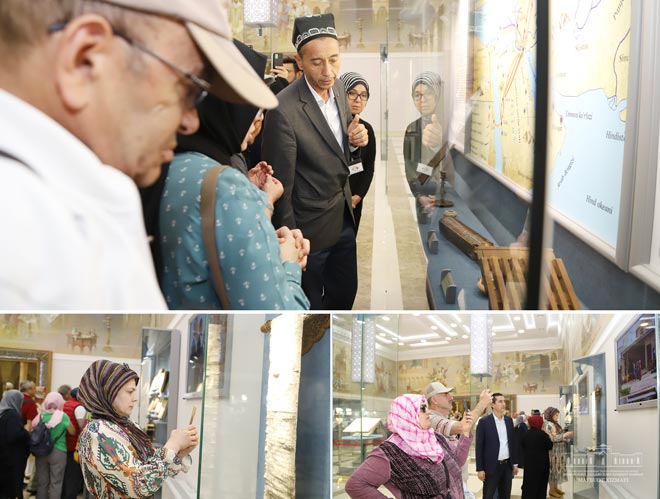 The visit was organized within the framework of the project "Tabarruk Ziyarat" which is being implemented in the holy places of the member countries of the Turkic Council. And this project is aimed at further increasing the potential of the IBISRC for the Development of Pilgrimage Tourism.
The project plans the joint holding of international fairs, exhibitions, festivals, and national sports competitions, and the strengthening of relations between international scientific centers in Uzbekistan and scientific centers in member states.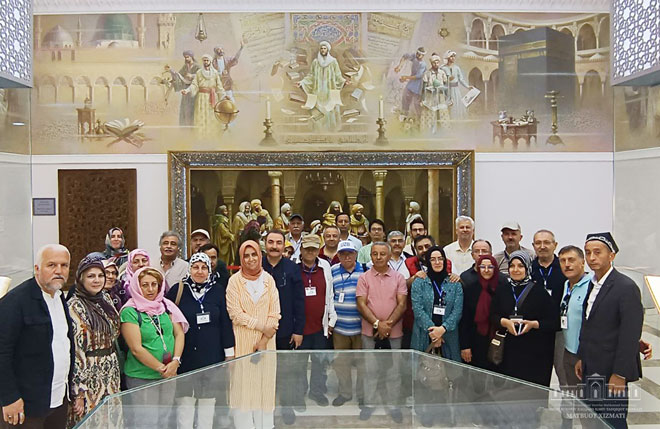 The guests got acquainted with the life and scientific heritage of Imam Bukhari, along with the Central Museum and its exhibits. Visitors said: they are happy to see the holy places they heard from their ancestors. And such as projects emphasized that strong friendships between people who are close to each other in language, religion, customs, and views will significantly contribute to the growth of brotherly relations and the development of countries.
The tour of the pilgrim group, consisting of more than 30 Turkish brothers living in Belgium, France, and Great Britain, is planned for 12 days.
Imam Bukhari International Scientific Research Center
Press service