Enbiya Yildirim, professor of Ankara University, head of the hadith department of the Faculty of Theology, and Yunus Yazichi, associate professor of Ordu University, accompanied by Aliaskarkhan Kasimov senior researcher of Ankara Yildirim Bayazid University visited The Imam Bukhari International Research Center.
The director of the IBISRC, Shovosil Ziyadov informed the guests about the results of the scientific activities, the current state, and the prospects of cooperation with research centers and universities in Turkey.
The guests got acquainted with the Center's museum, library, and manuscript fund, and highly appreciated the created conditions for researching rare ancient manuscripts and the rich heritage of our ancestors.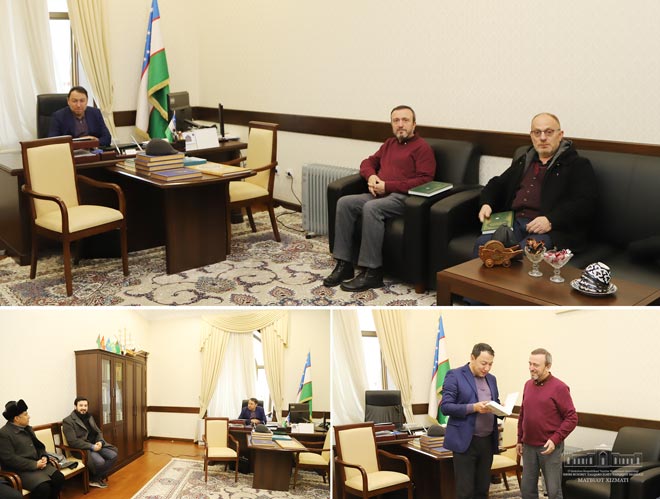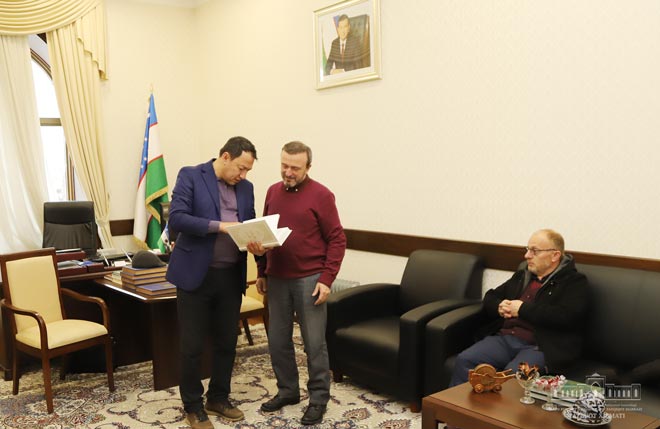 Professor Yildirim expressed his intention to hold joint conferences on topics related to Imam Bukhari's way of life and hadith science soon in cooperation with the Center's scientific staff.
He donated his books "Views of Imam Bukhari on the Abu Hanifa and the Hanafis", "Textual Criticism in Hadith", "Studies of the Science of Hadith", "The role of Imam Azam Abu Hanifa in the science of hadith" and "Israeliyat in Tafsir and Hadith" to the center.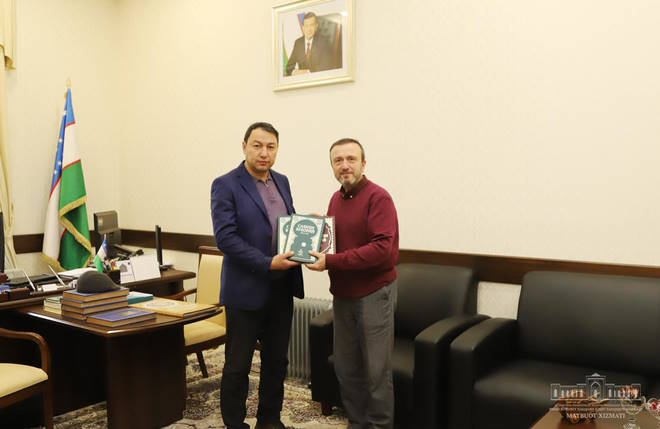 At the end of the visit, the guests were presented with the books "Explanation of Sahih Bukhari" and "Musnadi Keshi" published by the Center publishing house.
Imam Bukhari International Scientific Research Center
Press service