A spiritual and educational event was held in the Imam Bukhari International Scientific Research Center on the occasion of the 582nd anniversary of the birth of the great poet and scholar, prominent state and public figure Alisher Navoi. Scientific staff of the Center and scientists of Samarkand State University partisipated in this event.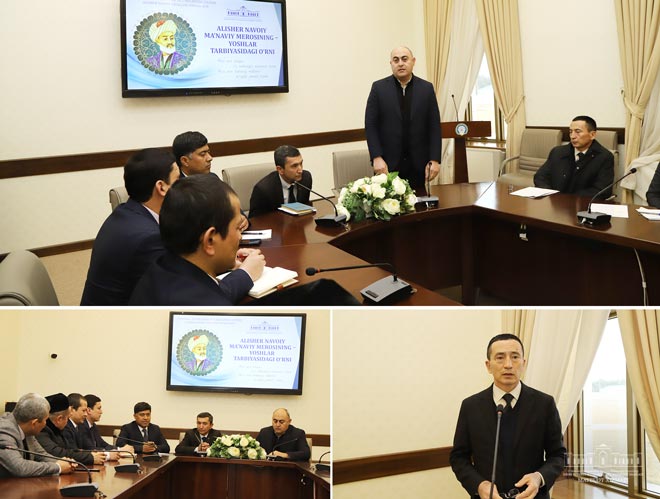 At the event, Sobirjon Tahirov, associate professor of the department of classical literature of the Samarkand State University named after Sharof Rashidov, made a speech entitled "One person who understood science".
The speaker revealed the greatness, high scientific and spiritual value of Navoi's genius on the example of the epic "Lisonut Tair", one of the rare monuments of Uzbek classical literature and the Uzbek literary language.
The work's ideas of self-awareness and invitation to perfection are mystically expressed through figurative images and adventures of heroes. In this way, the author glorifies man, describes his path to perfection with high poetic skill. Bakhtiyor Tursunov, scientific secretary of the center, made a lecture on the topic "The role and importance of the spiritual heritage of Alisher Navoi in the upbringing of our young generation."
He noted that the invaluable creative and scientific heritage of Navoi occupies an important place not only in the literature of our nation, but also in the world, and is of particular importance in the development of our national culture and literary and aesthetic thinking, and in educating young people on the basis of national and universal values. In fact, Hazrat Navoi showed high universal ideas, incomparable vocabulary and limitless possibilities of expression of our mother tongue in his works with all charm and elegance, and occupied a worthy place in the hearts of millions of readers.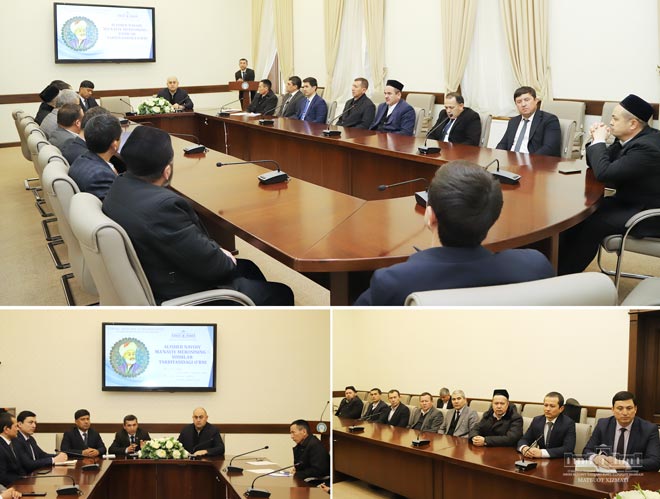 The greatness of Alisher Navoi is that he thinks about Man in all his works, about his greatness. The scope of such thinking is wide and it breaks through any national, religious, sectarian, ideological regions. From this point of view, every byte of it has great universal significance. The event continued with comments and heated discussions about Navoi's poetry and creativity.
Imam Bukhari International Scientific Research Center
Press service