By the Imam Bukhari International Scientific Research Center, approved by the Decree of the President of the Republic of Uzbekistan "On the Development Strategy of New Uzbekistan for 2022-2026", in the "Year of glorifying human dignity and active neighborhood", within the framework on the implementation of the state program, The exhibition on the theme "Islamic art based on the works of Imam Bukhari" was organized in cooperation with the Islamic History, Art and Culture Research Center (IRCICA) of the Organization of Islamic Cooperation (OIS) in Turkey.
The exhibition was attended by researchers of research centers in Turkey, leaders, employees of IRCICA, professors, and higher education institutions teachers.
At the event, the director of the Imam Bukhari International Scientific Research Center, Shavosil Ziyadov, noted that Islamic art has a long history and rich experience in the entire Muslim world, and, of course, the contribution of ancient Movarounnahr and modern Central Asia is incomparable.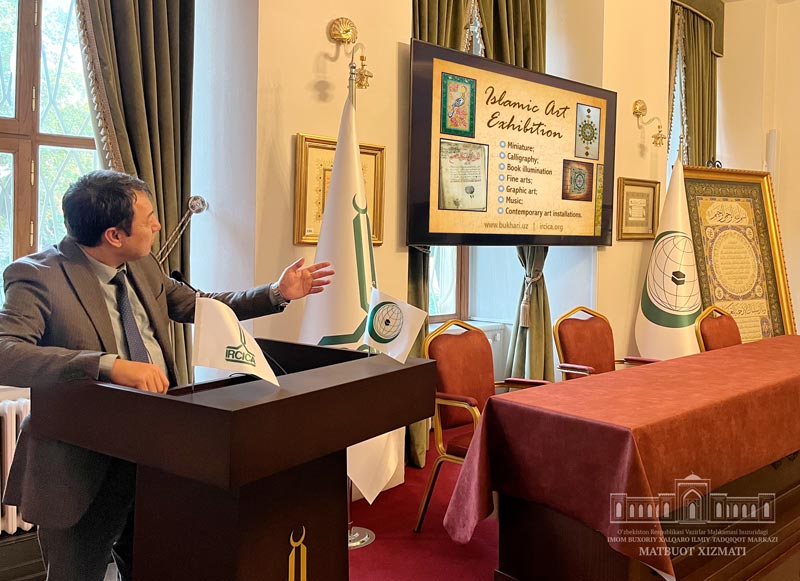 Therefore, this exhibition is of great importance in preserving and passing it on to future generations. It is necessary to fully support the transmission of the traditions of calligraphy and architectural art to worthy students with the help of mature teachers. After all, a soul familiar with art only wishes for goodness.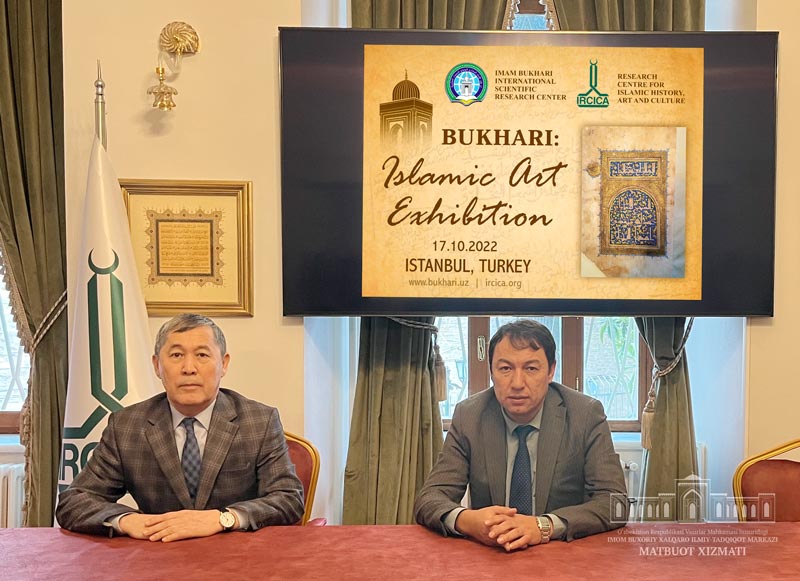 At the exhibition, the works of Uzbek miniaturists, calligraphers and graphic artists, and photographers were presented in a presentation medium.
In the creative works, the spiritual foundations of Islam were explained very thoroughly, and the topics that called for spiritual education were highlighted. In this respect, the exhibition gave divine inspiration to the participants.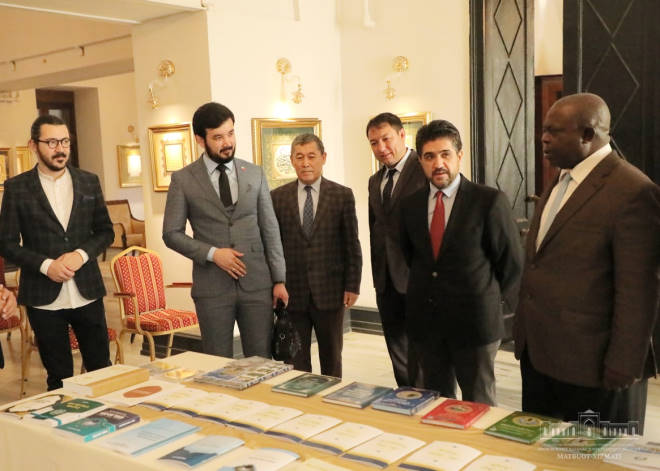 Also, during the exhibition, experts shared their experiences on the issues related to the topic.
In the end, the director of the Center, Sh. Ziyadov recognized that the exhibition was held in a meaningful and effective spirit, thanked the participants for the sincere dialogue, and noted the opportunities for the development of mutual scientific cooperation in the future.
Imam Bukhari International Scientific Research Center
Press service