In the new edition of the "Newsletter" of the Research Centre For Islamic History, Art and Culture (IRCICA), was published information about the visit General Director of IRCICA, Professor Dr. Mahmud Erol Qilich to the Imam Bukhari International Scientific Research Center.
In the article noted that the visit in April of this year, as a logical continuation of the meeting on November 4, 2021 held at IRCICA with the director of the Center Shovosil Ziyadov determined the prospects for the development of cooperation between the two scientific institutions.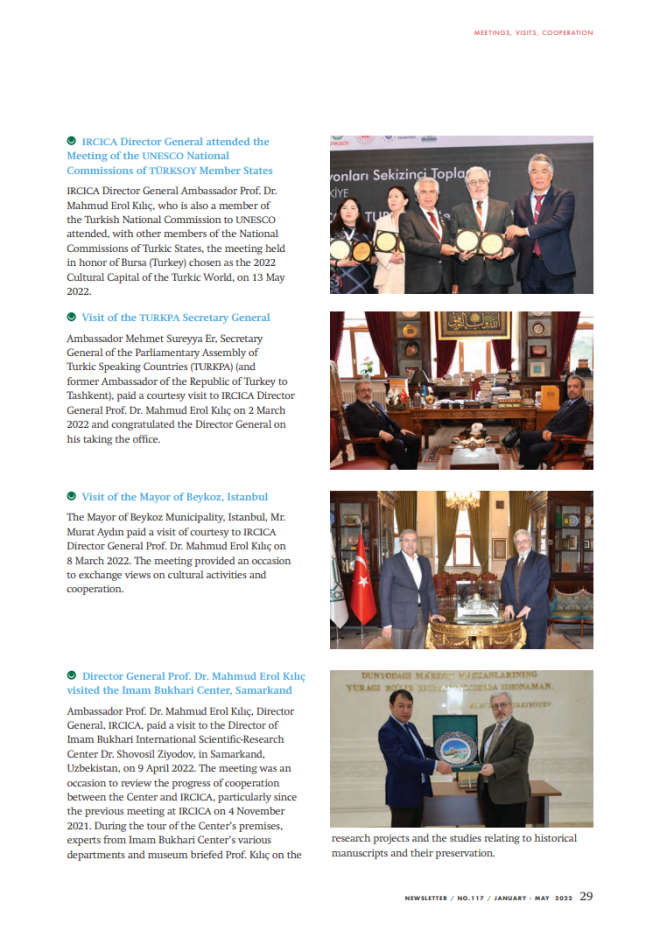 The article also recognized that during the visit, they got acquainted with the Center's museum and departments, and exchanged views on historical manuscripts and research projects related to their preservation, as well as scientific research.
Imam Bukhari International Scientific Research Center
Press service