Nurul Hafizah Muhammad Nurul, winner of Imam Bukhari international scholarship of Imam Bukhari International Scientific Research Center presented the preliminary results of her scientific research conducted at the Center.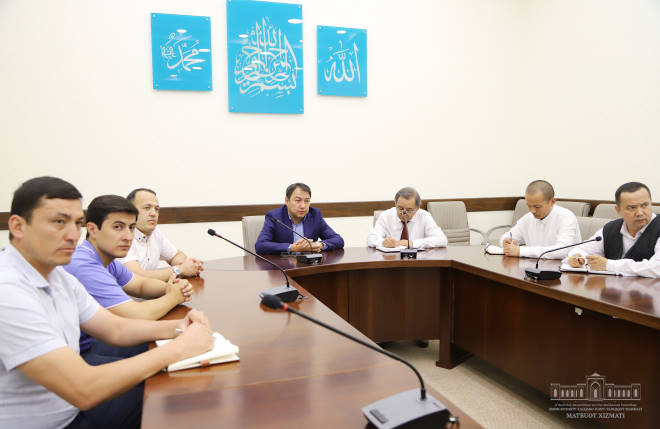 At the beginning of the presentation, the associate professor of the Institute of Islamic Civilization of Malaysia expressed her gratitude for the created conditions at the Center and the practical assistance provided by the management and scientific staff during scientific research.
She noted that this program is of great importance in organizing a wide international study of the scientific heritage of scholars from Movarounnahr.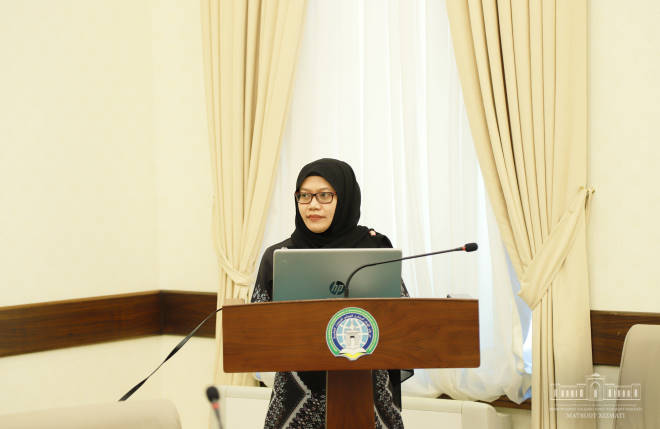 During the presentation, the Malaysian researcher gave detailed information about the nature, goals and objectives of her research, research methodology, and expected results. Through this scientific work, the scientist aims to study the harmony between the hadiths in "Sahih al-Bukhari" and modern scientific discoveries, based on scientific evidence.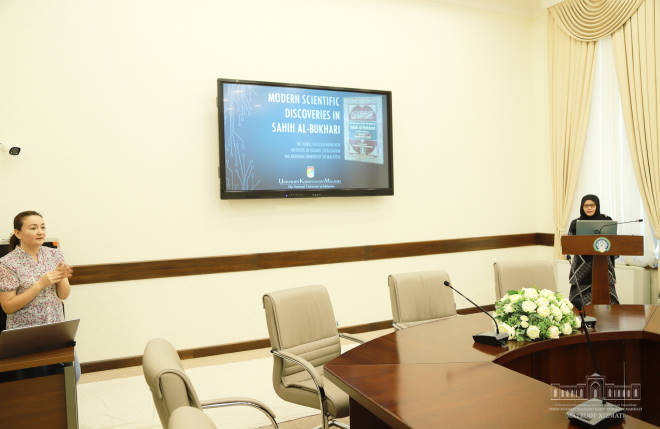 The researcher gave detailed answers to the questions of the participants.
Imam Bukhari International Scientific Research Center
Press service