Today to the Imam Bukhari International Scientific Research Center:
– Abdullah Sha'lan Husayn, teacher of University "Al-Azhar" and imam of masjid "Mash'al" in Cairo;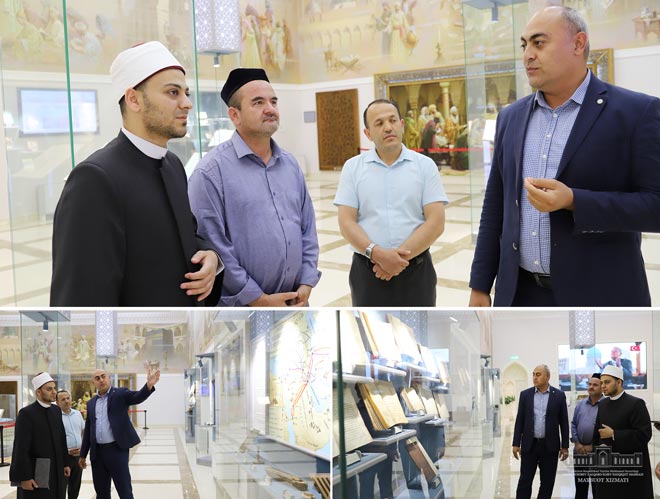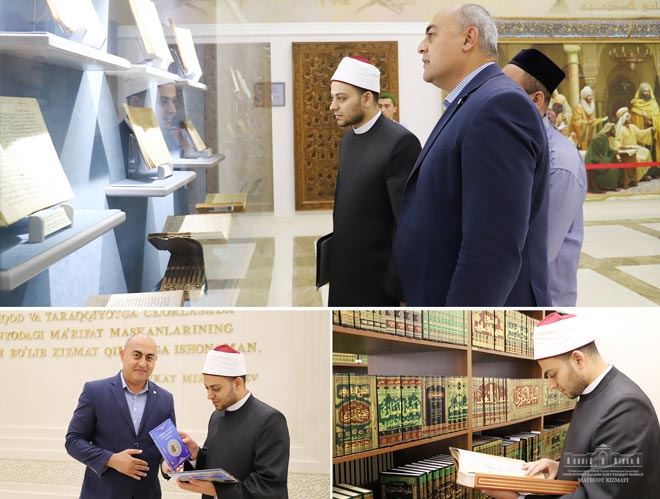 –  Francis Richard French orientalist, senior expert on Persian manuscripts in the Oriental Collection of the National Library of France, laureate of the international award named after Farabi;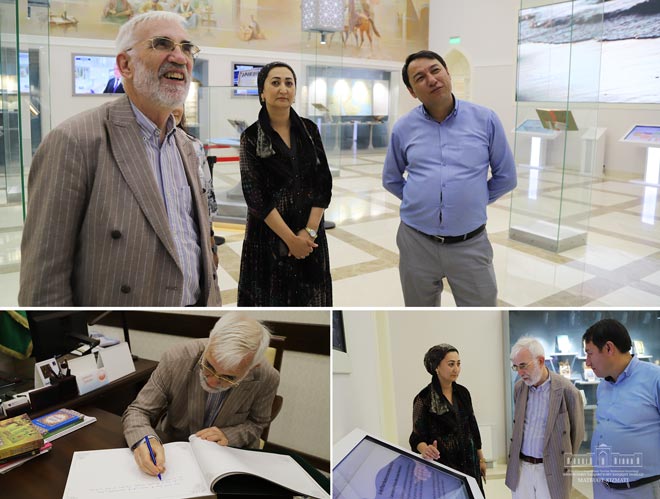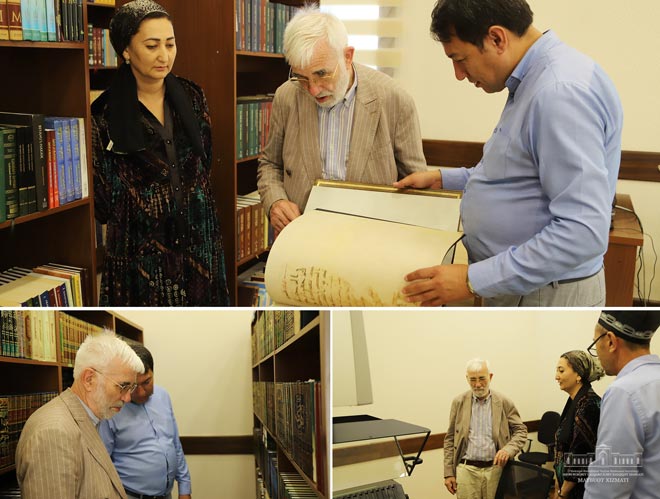 – Dr. Florian Schwartz, director of the Institute of Iranian Studies of the Austrian Academy of Sciences, and professor of the Department of Iranian Studies of the University of Vienna visited.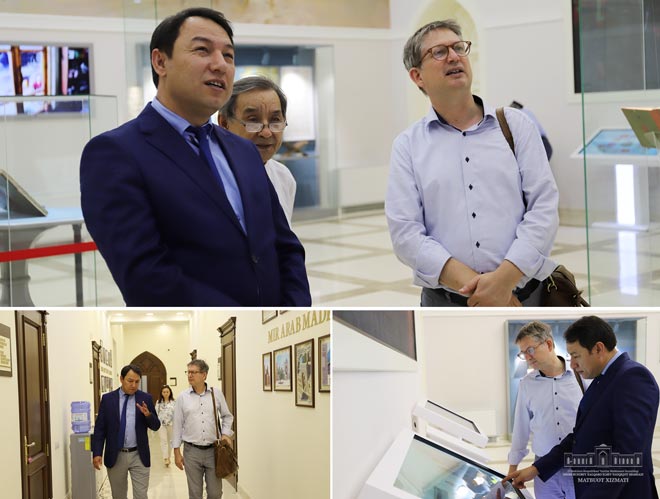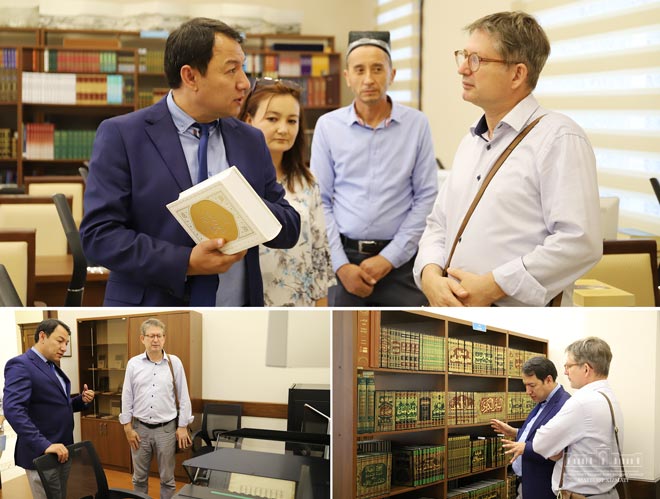 The guests were warmly welcomed by the director of the Center Shovosil Ziyadov, deputy director Otabek Muhammadiev and other scientific staff. The scientists were closely acquainted with the activities of the museum, the work of the library, and the conditions created for conducting scientific research.
During the short dialogue, the guests were informed about the results achieved in the scientific activity and the currently implemented projects.
Foreign researchers, in their turn, evaluated the establishment of the Center as an important step to further increase the scientific potential of the country through a deeper study and wide promotion of the scientific heritage of Eastern scholars.
It was agreed to start the process of negotiations with the guests regarding the establishment of cooperation relations with the scientific institutions.
At the end of the visit, the guests were presented with a collection of literature published by the Center.
Representatives of the international scientific community signed the book of honored guests of the Center.
Imam Bukhari International Scientific Research Center
Press service