Today, an International Scientific-Practical Conference on the theme "Contributions of Termiz Scholars to the Development of World Civilization" was held by Imam Termizi International Scientific-Research Center in cooperation with IRCICA.
In the general meeting of the online-traditional conference Ambassador Prof. Dr. Mahmud Erol Kılıç, Director General, IRCICA; Deputy Mufti Hamidjon Ishmatbekov, First Deputy Chairman of the Muslim Board of Uzbekistan; Dr. Rifat Rifovich Suyargulov, Head of the Scientific Department, Central Religious Board of Muslims of Russia and other guests made speeches. They emphasized that the reforms in our country's religious and educational sphere created many opportunities for consistent study of the scientific heritage of Movarounnahr scholars, and noted paid attention to the comprehensive promotion of their scientific and spiritual value invaluable works.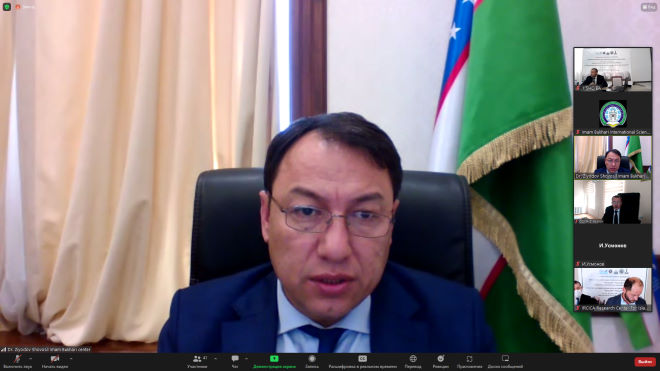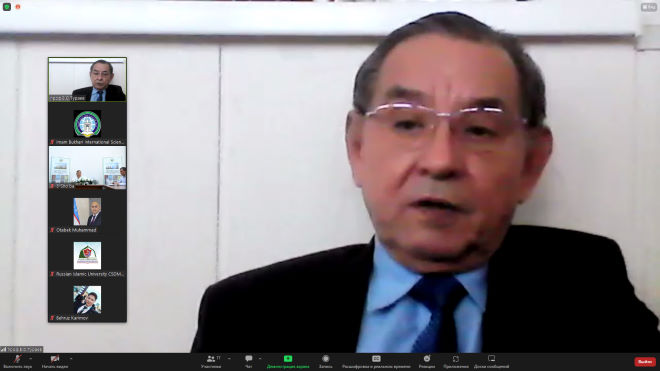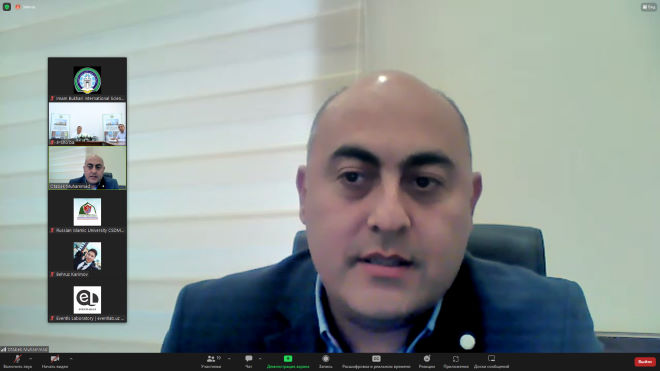 The scientific staff of Imam Bukhari International Scientific Research Center took part an active in the conference. In particular, the director of the Center, candidate of historical sciences, associate professor Shovosil Ziyadov on the topic "Sealing traditions in Central Asian calligraphy", deputy director of the Center, doctor of philosophy in history, Ph.D. Otabek Muhammadiev on the topic "Manuscript copies of Alauddin Usmandi's works in the world library funds" and the Chief Advisor of the Center director doctor of philosophy, professor Bakhtiyor Toraev on the theme "Makhdumi Azam and his concept of tolerance in enlightened Islam" made speeches.
Also, professor Bakhtiyor Toraev moderated the branch of the conference entitled "History of sciences, cultural-architectural heritage, folk arts and crafts, intercultural relations".
A total of 45 scientists from Turkey, Russia, Tajikistan, Morocco, France, USA, India, Egypt, and Algeria participated in the conference.
It is planned to publish the lectures and articles of the conference participants in the form of a collection.
Imam Bukhari International Scientific Research Center
Press service