Barot Amonov is the head of the Scientific Department for the Development of Pilgrimage Tourism at the Imam Bukhari International Scientific Research Center, a researcher at the Oxford Center for Islamic Studies in the United Kingdom met with Dr. Ahmad al-Dubayan, Director of the Center for Islamic Culture in London.
During the talks, the sides discussed prospects for further strengthening cooperation between the two centers, in particular, accelerating the exchange of experience in research activities, holding regular consultations of scholars of the two countries on the study of Islam, and joint promotion of religious enlightenment.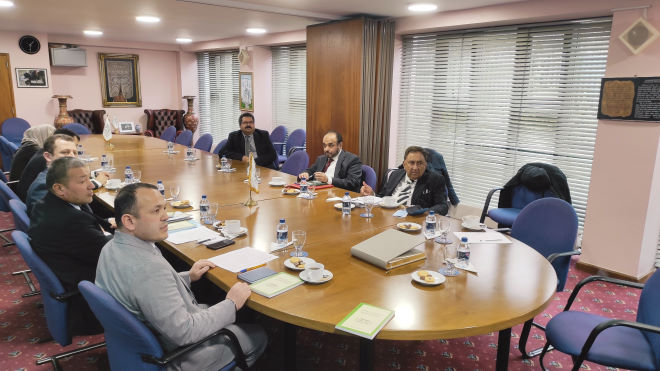 Ahmad al-Dubayan praised the ongoing reforms in the field of religion and enlightenment in our country and expressed satisfaction with the attention paid to deeper study and promotion of the scientific heritage of our ancestors. He said – "Uzbekistan has brought to the Islamic Ummah great scholars, thousands of muhaddiths, mutakallims, and mufassirs. It is an honor for us to cooperate with research institutions in this country.
During the conversation, the parties expressed interest in developing cooperation, as well as joint activities in the field of enlightenment.
The meeting was also attended by Lord Muhammad Iltof Sheikh, President of the Conservative Muslim Forum in the UK, and stressed the invaluable contribution of Uzbek scientists in the development of world science. And he said that- "we could not imagine mathematics without al-Khwarizmi, medicine without Ibn Sina, the science of Aqeedah without Moturidi, and the science of hadith without Imam Bukhari and Imam Termezi".
This was followed by a presentation of books published by the Imam Bukhari and Imam Tirmizi International Scientific Research Centers at the Center for Islamic Culture in London.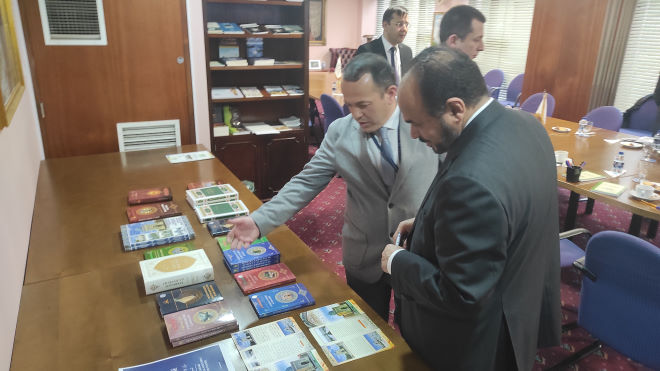 The presentation, organized with the support of the Embassy of Uzbekistan, was attended by the embassy staff, the scientific staff of the center, and readers.
During the meeting were specially recognized about Imam Bukhari, Imam Termezi, Imam Dorimi, and other famous muhaddiths, who grew up in the land of Movarounnahr, the development of world science and culture, and left an eternal name in Islamic civilization, and their rich scientific heritage.
During the presentation, organizers noted that special attention is paid to the development of religious and enlightenment in Uzbekistan, the establishment of several scientific and cultural centers, research, and dissemination of the spiritual heritage of scientists and thinkers who lived in Central Asia and made great contributions to world civilization. Information was provided on the results of the activities of the Center for Islamic Civilization in Uzbekistan, Imam Bukhari, Imam Moturidi, and Imam Termizi International Research Centers.
Ambassador Extraordinary and Plenipotentiary of Uzbekistan to the United Kingdom and Northern Ireland Said Rustamov also participated in the meeting.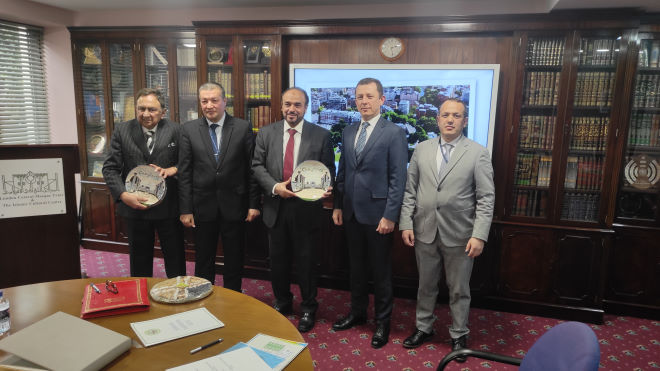 Imam Bukhari International Scientific Research Center
Press service