The next online seminar in the series "Cultural Treasures of Zarafshan Oasis" was held in cooperation with the Imam Bukhari International Scientific Research Center and the Institute of Asian-African Studies at the University of Hamburg, Germany.
The scientific staff of the IBISRC, Turkish and Russian owners of the international scholarship named after Imam Bukhari, researchers of higher education and scientific institutions in our country and abroad, as well as scientists from Italy, China, Pakistan, Germany, Austria, and Great Britain, have participated in this event.
At the seminar, associate professor of the Department of Indian and Central Asian Archeology and Art History of the Faculty of History and Culture of Bologna University in Italy. dr. Simone Mantellini made a lecture on the theme "Islamization in the Middle part of Zarafshan Valley".
The scientist shared visual information about the changes in socio-economic and cultural life in the Zarafshan valley, which were determined by archeological findings before and after the Arab conquest. The course of culturalization processes in agriculture and the types of crops and livestock that have reached us from these times were also discussed in detail.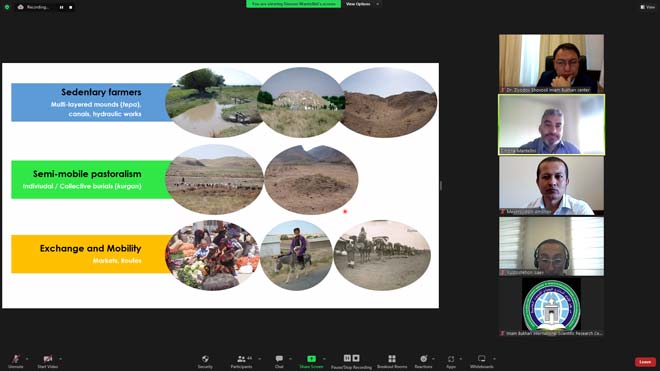 It should be noted that the information provided by the researcher is based on the results obtained during the excavation work in the ancient monument of Kafir Qal`a in Samarkand. Last year, a team led by Simone Mantelli conducted archaeological excavations at the Qal`a and two previously unexplored places in Shahristan.
These studies, conducted based on scientific documents within the framework of the Uzbekistan-Italy archaeological project, are aimed at creating an archaeological park in this area.
Since the Kafir Qal`a is an integral part of the Great Silk Road, it is important to establish an archaeological park in this area, which will serve as a center for tourists, and to continue research.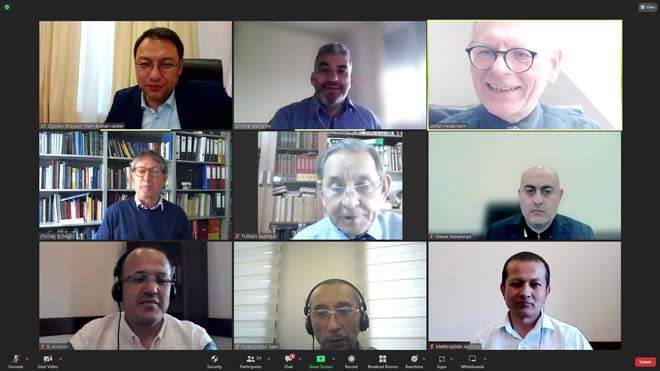 The participants showed great interest in the lecture and received detailed answers to all their questions.
Imam Bukhari International Scientific Research Center
Press service