Deputy Director-General of the Islamic Research Center for History, Art and Culture (IRCICA) of the Organization of Islamic Cooperation (OIC) Dr.Prof. Chengiz Tomer and Advisor of the General Director Dr.Prof. Ashirbek Mominov visited Imam Bukhari International Scientific Research Center.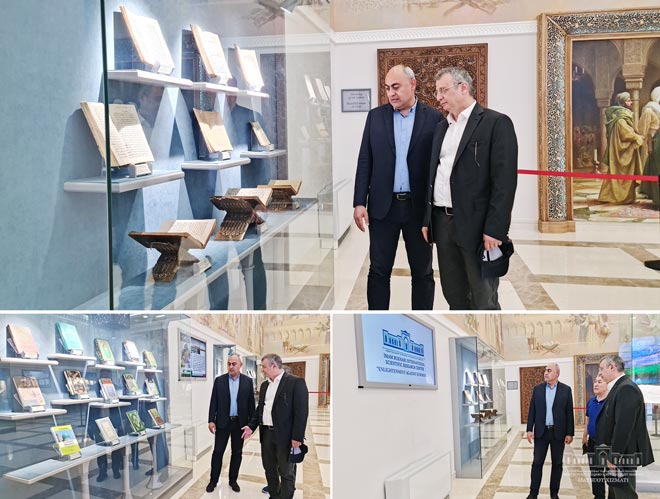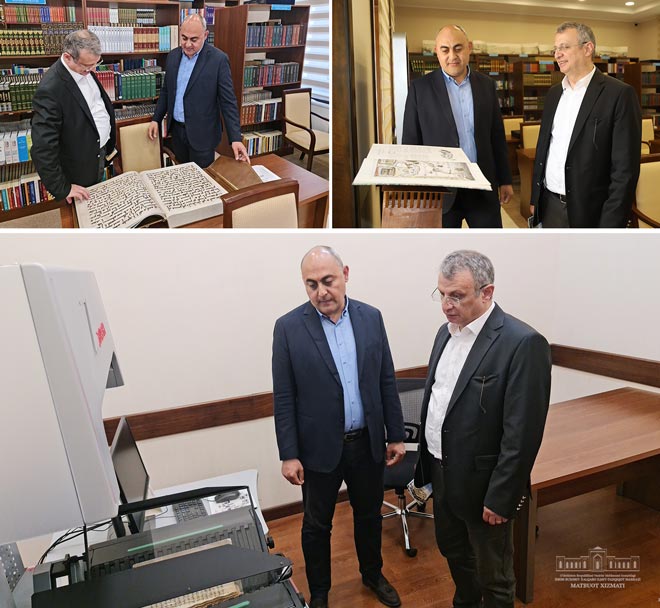 The Deputy director of the Imam Bukhari International Scientific Research Center Dr. Otabek Muhammadiev introduced to the guests the about activities of the museum and the library.
Based on the cooperation established in 2019 with this prestigious organization of the Islamic world, a number of joint scientific projects and major international events are being implemented.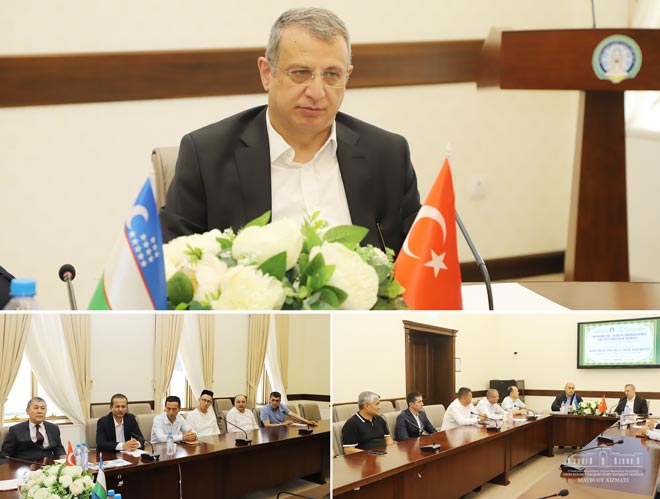 The authority of the organization noted that they are interested in further development of cooperation on extremely important scientific activities which carried out at the Center.
Together with the Center and IRCICA was held a round table on the topic "Inscriptions on the tombstones of Central asian Mystics".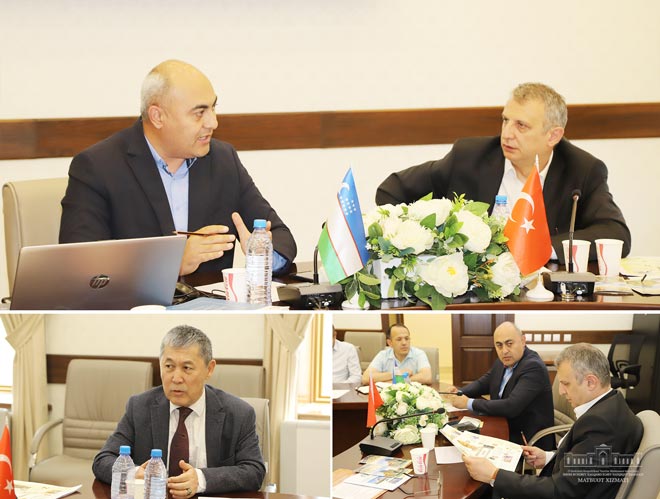 At the round table, Chengiz Tomer gave information about the projects currently being implemented by IRCICA. Among which: an international forum on the topic " Central Asia is Center for Islamic Art ", which was held in November last year with the cooperation of two institutions, in which more than 70 materials were published and a study of gravestone inscriptions in the tombs of Khoja Iskhak Wali and Makhdumi Azam in Samarkand . Ashirbek Mominov noted aspects that should be paid attention in studying inscriptions.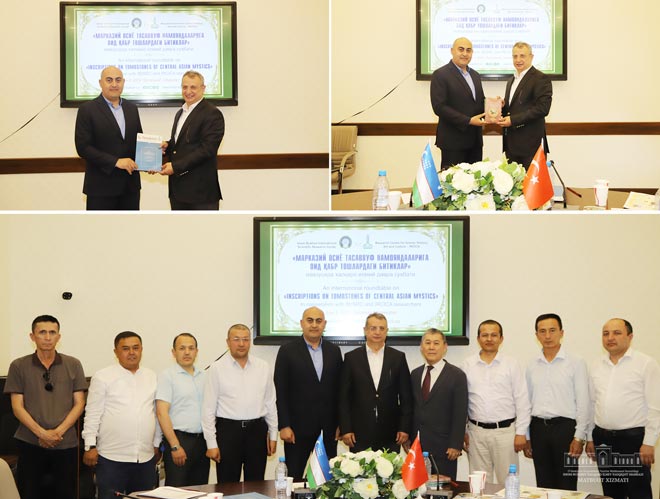 At the round table, opinions were expressed on the implementation of new projects and the organization of joint events in cooperation with our scientific institutions, as well as a number of proposals to improve their effectiveness.
Imam Bukhari International Scientific Research Center
Press service