At the Imam Bukhari International Scientific Research Center, an international online seminar was held in cooperation with the May 19 University of Turkey, on the topic "The basis of Islamic culture – the science of hadith and modern hadith studies".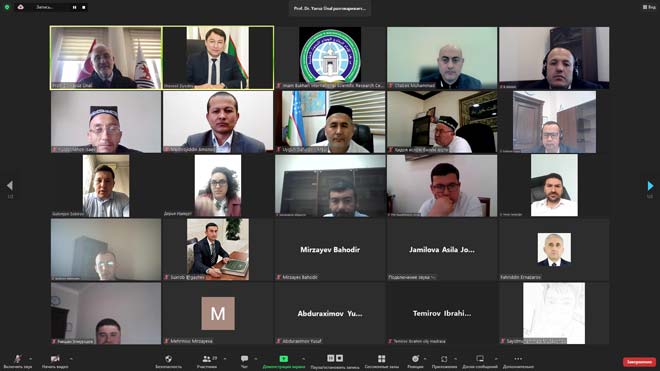 The Rector of May 19 University, Prof. Dr. Yavuz Unal made a speech on the topic. The scientist began his speech about the place of the science of hadith in Islamic culture by explaining the situations of the first revelation to the Prophet Muhammad (S.A.W.) and the meanings of the divine words. As mentioned, the hadiths in the process of conveying revelations to people in a way that the Prophet (S.A.W.) can understand have begun to have a positive effect on social culture. According to Professor Unal, the structure of the unique culture and needs of each society, the root of which is the family, formed a new human society through the conditions of prayer and religious requirements described in the hadiths.
– Culture changes people and adapts them to society. "Islamic culture" is a broad concept. It covers all Muslim societies. The common feature of these societies, which are culturally different based on certain rules, are ayats and hadiths, the scientist said.
Yavuz Unal emphasized the power of hadith as a source of Islam to change people's outlook and behavior for the better. And he noted that being a person who builds his life based on ayats and hadiths is much better than being a Muslim who just learns by heart. The speaker expressed his satisfaction with the fact that modern research on hadith studies is being carried out in the international research centers of our country. He wished success to these institutions in their efforts to understand Islam in its original form and preserve its purity.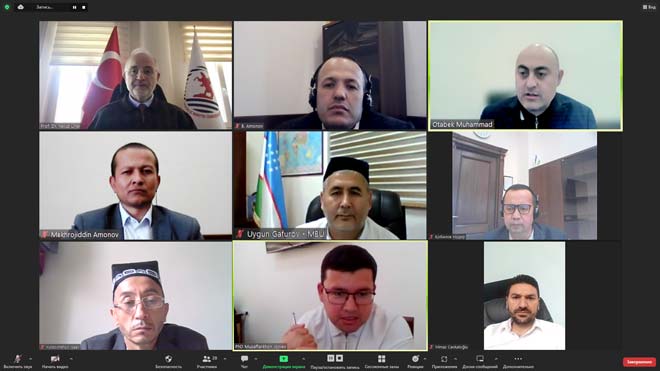 The seminar continued with lively question-and-answer sessions and discussions.
Imam Bukhari International Scientific Research Center
Press service