The scientific staff of Imam Bukhari International Scientific Research Center came back from training courses at Pamukkale University in Turkey. The training program was organized based on the Memorandum of Understanding signed between this university and the Center in August of this year. It envisaged the organization of mutual staff training between the Center and Islamic Sciences of the university for the next five years.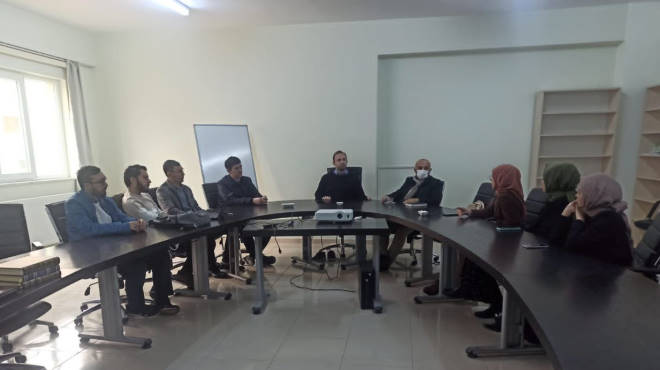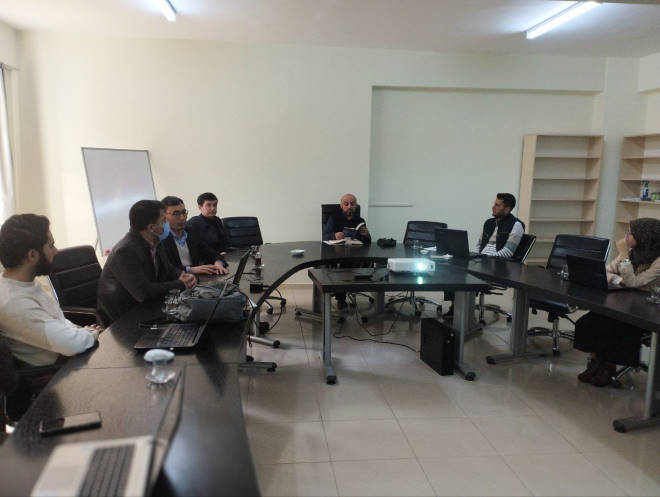 The scientific staff of the Center Bakhodir Mirzaev and Husen Mirzokhmadov have strengthened their knowledge by participating in classes on the history of Islam, scientific research and methodology, and other sciences at the Institute of Islamic Sciences of the university.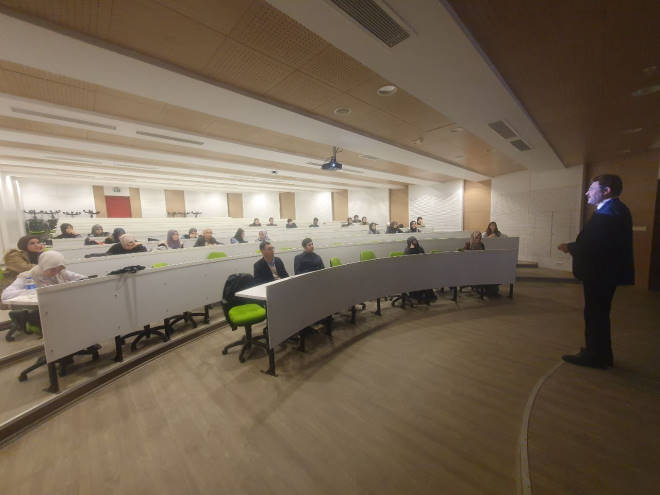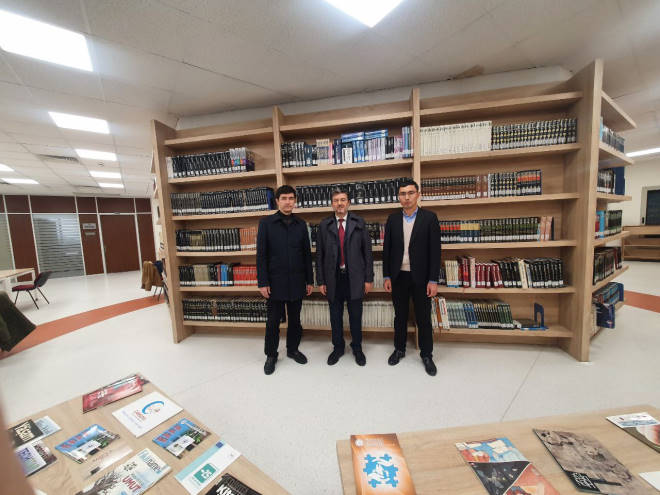 Dr. Osman Aydinli, an associate professor of Turkey's Marmara and Pamukkale universities, the author of the book "History of Samarkand", Harun Abachi, Mahmut Yazichi, a scholar of Arabic language and literature, poet and historian, Islamic scholar, a specialist in Tafsir and hadith studies, author of the book "Assessing the Science of Sahabah", associate professor of the theology faculty of the university, Mustafa Jihad Bakkal, the teacher theology faculty of the universities, the department of basic Islamic sciences, and other scholars have taught all scientific staff of the center.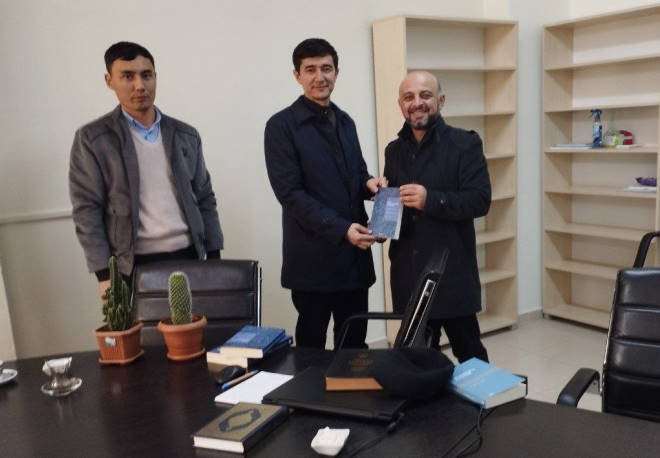 During the course, the students of Dr. Accompanied by Osman Aydinli got acquainted with the activities of the university library, which serves 50,000 students at a time.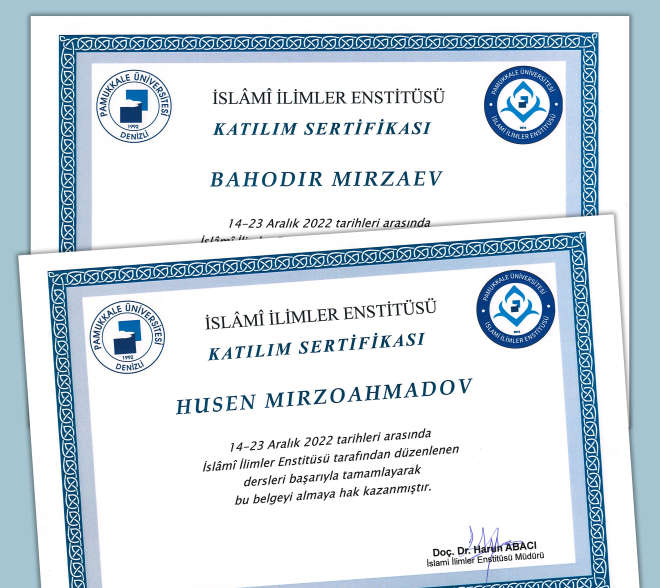 At the end of the program, a collection of literature published by university scientists and relevant certificates was presented to the scientific staff of the Center.
Imam Bukhari International Scientific Research Center
Press service