Armida Alisjahbana, Executive Secretary of the United Nations Economic and Social Commission for Asia and the Pacific (UNESCAP) visited the Imam Bukhari International Scientific Research Center.
The director of the Center, Shovosil Ziyadov, welcomed the high-ranking guest, introduced her to the museum and informed her about achievements in scientific activity. The Economic and Social Commission for Asia and the Pacific, established in 1947, is the largest of the five UN regional commissions in terms of geographic scope and population.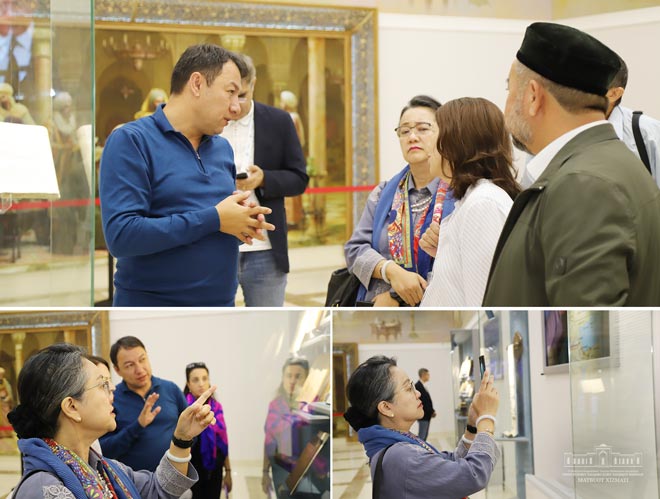 Its membership spans the Pacific island nation of Kiribati in the east to Turkey in the west, Russia in the north, and New Zealand in the south. The commission includes 53 countries. Armida Alisjahbana was appointed the executive secretary of this commission in 2018.
Armida Alisjahbana positively assessed the scope and effectiveness of reforms in the religious and educational sphere in our country. And, she recognized that the created research centers, the Center of Islamic Civilization in Uzbekistan, the International Islamic Academy of Uzbekistan, and other scientific and educational institutions were established as a result of these reforms.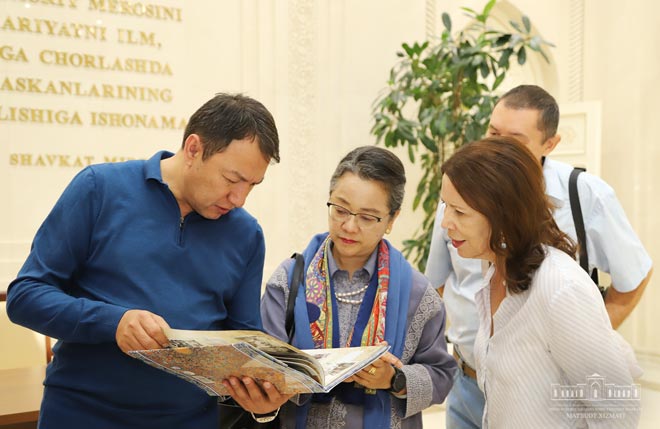 At the end of the visit, the guest was presented with copies of literature published by the Center.
Imam Bukhari International Scientific Research Center
Press service