The second pair of winners of the Imam Bukhari International Scholarship program, Muhammad Hilmi Jalil, a lecturer at the Institute of Islamic Civilization at the National University of Malaysia, and Almas Imangaliev a doctoral student of Eurasian National University under the name of L.N.Gumilev (Kazakhstan), presented reports of their scientific research on the occasion of the end of their internship at the Center.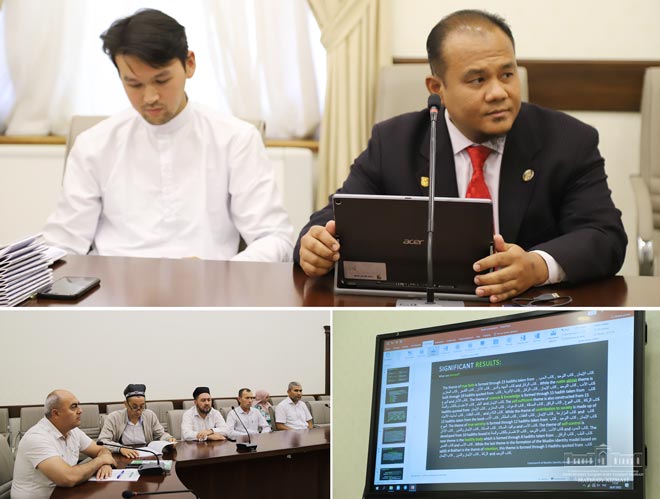 The leadership of the Center and scientific staff participated in the presentation. Practitioners specially recognized the results they achieved during their scientific activities at the Center and expressed their satisfaction that their scientific works were strengthened in terms of content and they had the opportunity to scientifically substantiate their research through real manuscripts in the Center's fund.
The winners of the program spent the last two months working on resources at the Center and conducting a lot of research as part of their scientific work on related topics.
According to the internship program, they made a scientific trip to the cities of Samarkand, Bukhara, and Tashkent and visited the Manuscript Fund of Samarkand State University, the Library of the Bukhara State Museum-Reserve, the Information Resource Center, and Manuscript Fund of Bukhara State University, the Bukhara Miniature School, the Institute of Oriental Studies of the Academy of Sciences of Uzbekistan, the Academy's Fundamental library, visited the International Islamic Academy of Uzbekistan.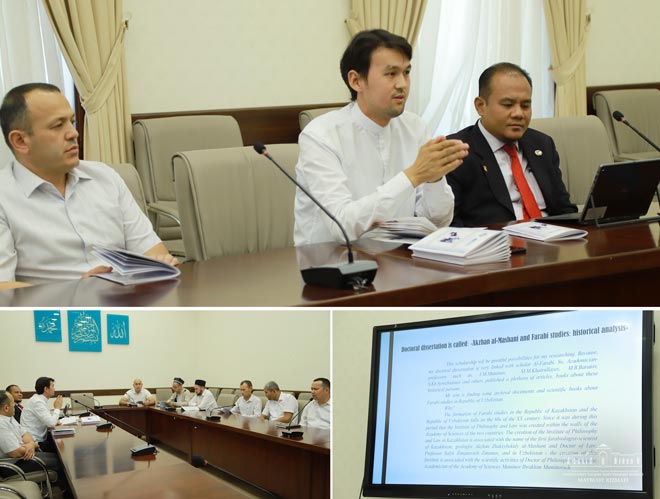 The presenters, presenting information about the current state of their scientific work visually, emphasized that the sources and collect information during the practice, the conducted scientific talks, and trips were useful.
The winners expressed deep gratitude to the leadership and the team for the created conditions for scientific research and the provided wide opportunities.
Director of the center Sh. Ziyadov expressed his satisfaction that the practice had a high effect on their research activities, said that the team is always ready to continue scientific cooperation in the future, and wished to succeed the researchers in their scientific work.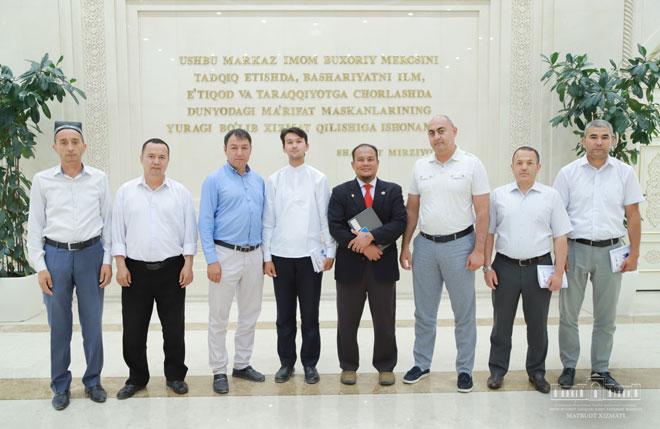 With this, the second part of the scientific practice of the winners of the Imam Bukhari international scholarship program ended.
Imam Bukhari International Scientific Research Center
Press service