Imam Bukhari International Scientific Research Center organized an online seminar on the theme "History and Culture of Zarafshan valley" in cooperation with the Institute of Asian-African Studies at the University of Hamburg in Germany.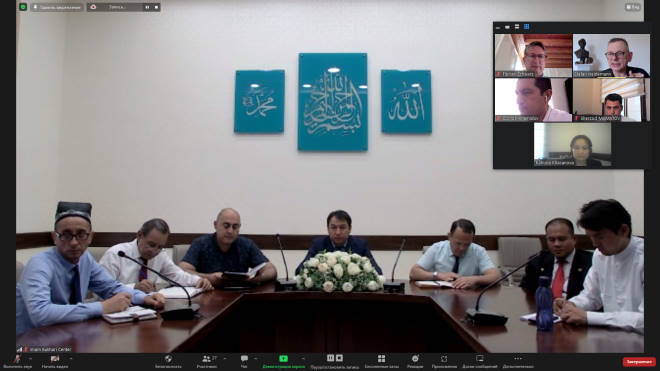 In the seminar the leadership of the Center, scientific staff, laureates of the Imam Bukhari international scholarship and the Center of Islamic Civilization in Uzbekistan, the International Islamic Academy, the Institute of History of the Academy of Sciences, the Tashkent State Institute of Oriental Studies named after Abu Rayhan Beruni, Imam Moturidi and Imam Termizi International Scientific Research Centers, Bukhara State University researchers and scientists from Germany, Turkey and China participated.
At the seminar, the director of the Institute of Iranian Studies of the Austrian Academy of Sciences, professor of the Department of Iranian Studies of the University of Vienna, Dr. Florian Schwartz, gave a scientific lecture on the theme "Bukhara: from the time of Genghis Khan to the period of Bayonquli Khan".
The scientist spoke about the religious and educational processes in Bukhara in the XIII-XIV centuries. In this period, the stages of development of the science of kalam and the teachings of Sufism are particularly noteworthy.
According to Professor Schwartz, the Mongol invasion did almost no harm to religious and educational development in Bukhara. Because the conquerors conquered Central Asia, which was not so scientifically and educationally developed, ignorant of the teachings of Islam, only by military force, and over time began to accept Islam. In this case, the traditions of kalam science and Sufi teachings developed in Bukhara had a severe impact on the Mongols.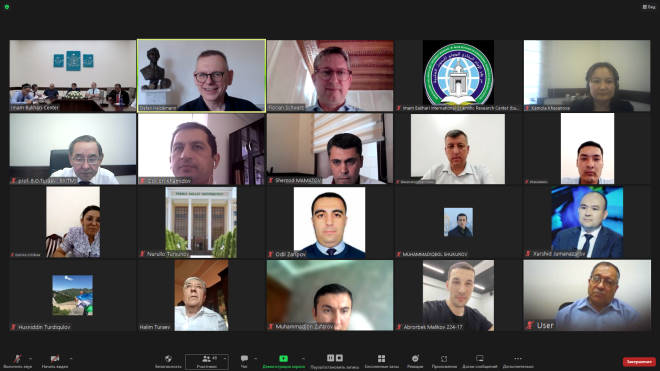 The lecture was interesting, full of evidence, followed by lively question and answer.
Imam Bukhari International Scientific Research Center
Press service