Currently visiting our country, Rector of the Dijle University of Turkey, Doctor of Medical Sciences Mehmet Karokoç arrived at the Imam Bukhari International Scientific Research Center. He was met by the Deputy Director of the Center, Doctor of Philosophy in History O.Muhammadiev.
The guest was first informed on the activities of the Central Museum, as well as on the life of Imam Bukhari and his worthy contribution to the development of Islam, along with ancient artifacts and rare manuscripts.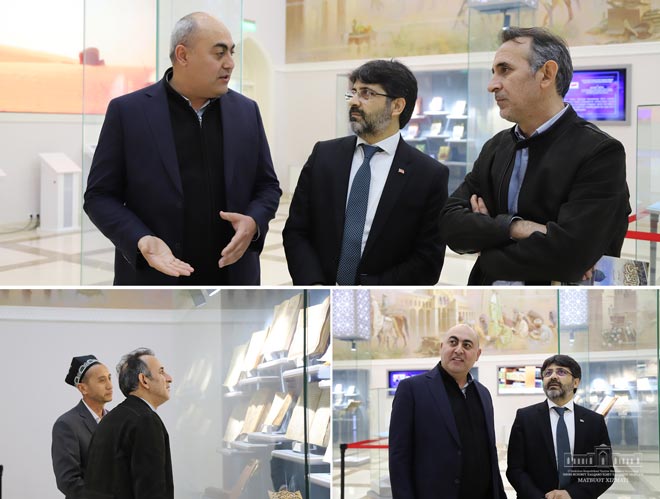 The head of one of the most prestigious universities in Turkey was particularly interested in the scientific work carried out at the Center to study the scientific heritage of scientists who grew up in the Movarounnahr region and made a great contribution to the development of exact sciences and world civilization.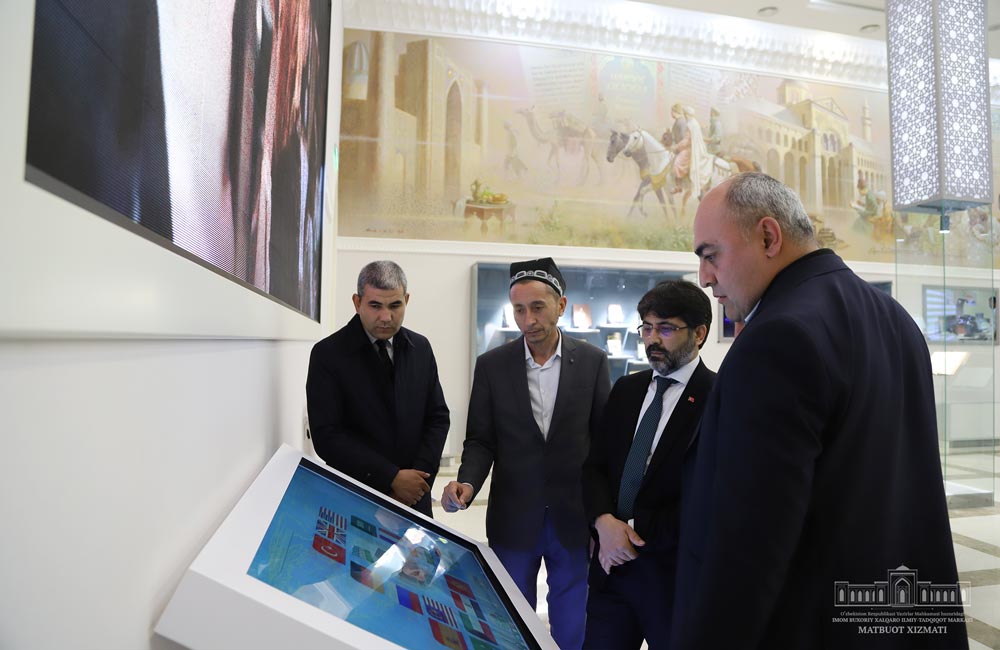 During the brief conversation, the parties discussed the prospects of establishing cooperation between the two universities.
Background: University Dijle is located in Diyarbakir was founded in 1973 and currently has 12 vocational schools, 4 colleges, 1 conservatory, 4 research, and practice centers, and 30 teaching hospitals specializing in specific sciences.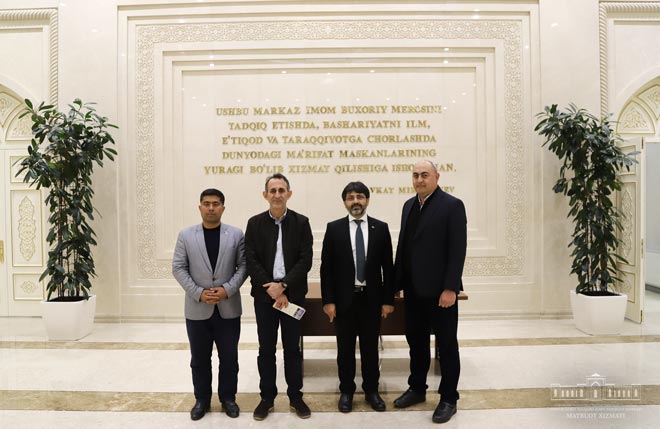 Today, in the 15 faculties of the university, about 28,000 students are taught in Turkish, English, French, and German by 1,700 teachers.
Imam Bukhari International Scientific Research Center
Press service