Rector Prof. Dr. Chingiz Batuk, the 19th of the May University of Turkey, and the head of the philosophy department of the faculty of humanities and social sciences of the university Prof. Dr. Said Kurshunoglu visited Imam Bukhari International Scientific Research Center.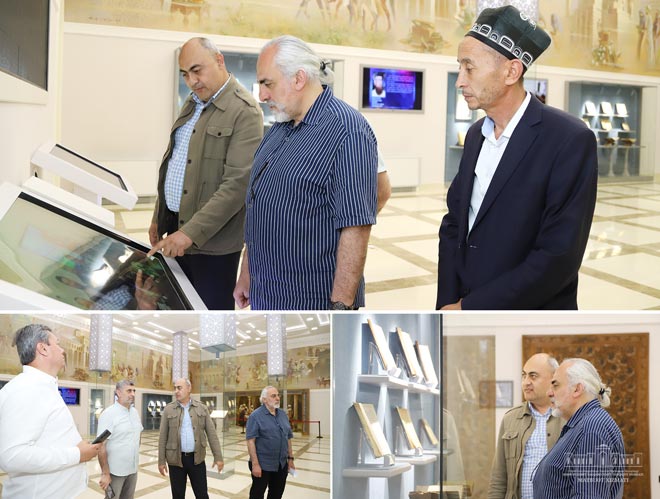 The guests were welcomed by the deputy director of the Center, the doctor of philosophy (Ph.D.) in history, and introduced to the activities of the museum and the library of the Center.
Representatives of the university leadership among the largest higher education institutions of Turkey and warm greetings of Rector Prof. Dr. Yavuz Unal were conveyed by guests. And they expressed their satisfaction that the cooperation between the two scientific institutions is getting stronger.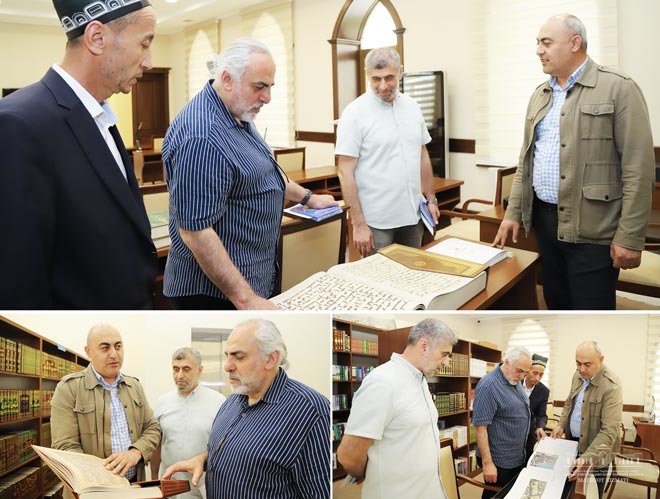 The Rector's lecture on "The basis of Islamic culture – the science of hadith and modern hadith studies" at the recently held international online seminar aroused great interest among the participants, and the need to further expand the scope of joint projects was mentioned.
Within the framework of the visit, a scientific roundtable discussion on the topic "Scientific thinking of Islamic culture" was held with the participation of the guests in cooperation between the two institutions.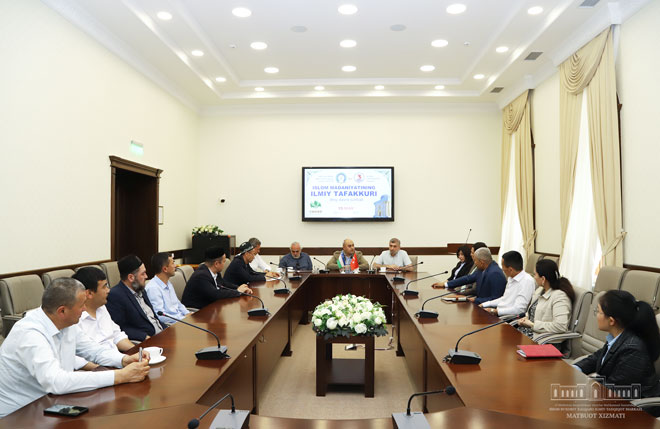 In that event, the scientific staff of the Center, winners of the international scholarship named after Imam Bukhari, and the rector of the University of " Perfekt" in Tashkent, Muhammadismoil Mahmudov participated.
At the event, Turkish scientists listed one by one the stages of the formation of Islam at the level of social culture, the scientific factors of its establishment as a religion, and the foundations of the development of Islamic sciences.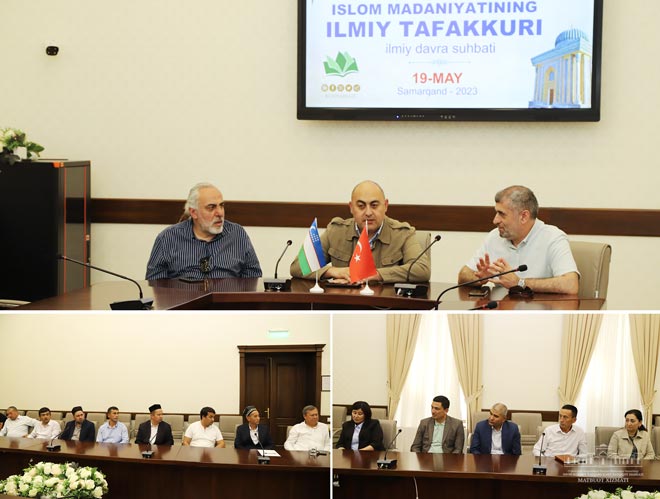 The guests specially recognized the contribution of the scholars of Movarounnahr in the emergence and widespread of Islamic culture and thought based on deep knowledge. And they gave several pieces of evidence and interesting data testifying to this.
It was agreed to sign a Memorandum of Understanding on cooperation between the two institutions.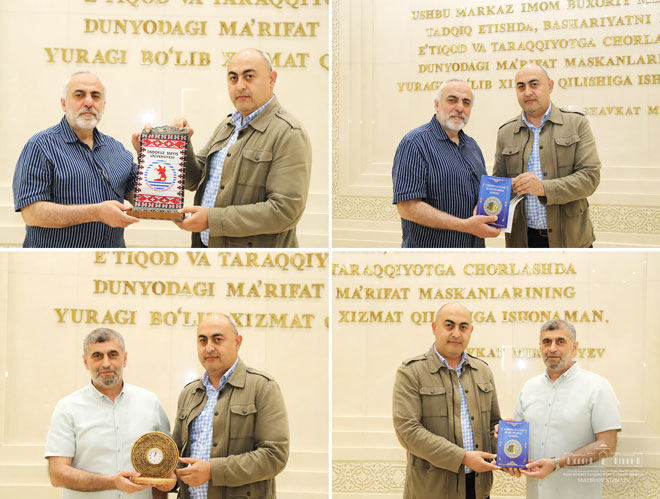 The roundtable was filled with lively discussion and question-and-answer sessions. At the end of the event, the organizers presented each other with souvenirs and literature.
Imam Bukhari International Scientific Research Center
Press service