One of the famous Islamic jurisprudents of our time, the head of the waqf "GAYE Foundation" in Turkey, professor, Dr. Mustafa Jevad Akshit visited the Imam Bukhari International Scientific Research Center. The guest was welcomed by the deputy director of the Center Otabek Muhammadiev.
The professor got acquainted with the activities of the Center's museum and library. Professor, Dr. Mustafa Jevad Akshit, an expert in French and Arabic languages, and author of works on commercial law and labor law taught as textbooks in universities has published several books, lectures, and articles in the field of Islamic law in Turkey and other countries.
At the same time, Dr. Mustafa Jevad Akshit is also the translator who recently translated the 30-volume work "Mabsut" into Turkish which the presented by the Pamukkale University delegation of Imam Sarakhsi for the Central Library Foundation of IBISRC.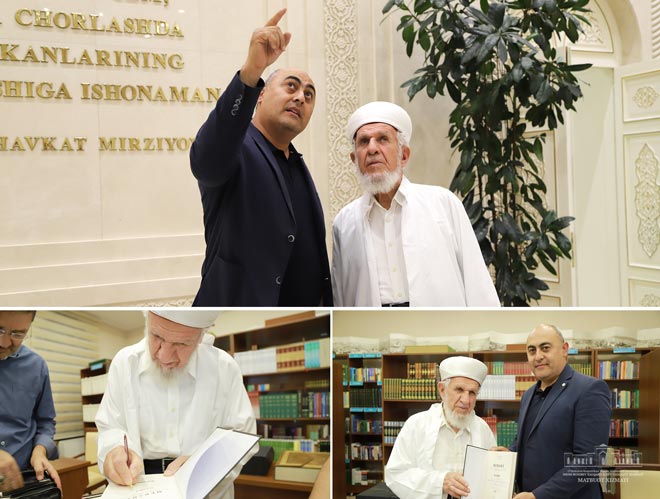 The scholar of Islamic jurisprudence wrote his signature on the first volume. Samples of literature published by the Center were presented to the guest.
Imam Bukhari International Scientific Research Center
Press service