Mine Demirbilek, a doctoral student at the Faculty of Theology at the University of Ankara in Turkey, is currently conducting research at the Imam Moturidi International Scientific Research Center under the International Islamic Academy of Uzbekistan, visited the Imam Bukhari International Scientific Research Center at the request of science.
The young Turkish researcher is researching her doctoral dissertation on "Differences between the Hanafis of the Movarounnahr region in the Hijri IV-V centuries" and is getting acquainted with the unique manuscripts and modern scientific publications on Islamic studies in our country.
– I came to Uzbekistan to enrich the essence of my scientific work and get acquainted with the ancient cities and historical monuments of Movarounnahr, – says Mine Demirbilek. I was amazed by the ancient city where such great people as Imam Bukhari, Imam Moturidi, Imam Dorimi, Mahudumi Azam, Amir Temur, Mirzo Ulugbek, Khoja Ahrori Vali settled forever.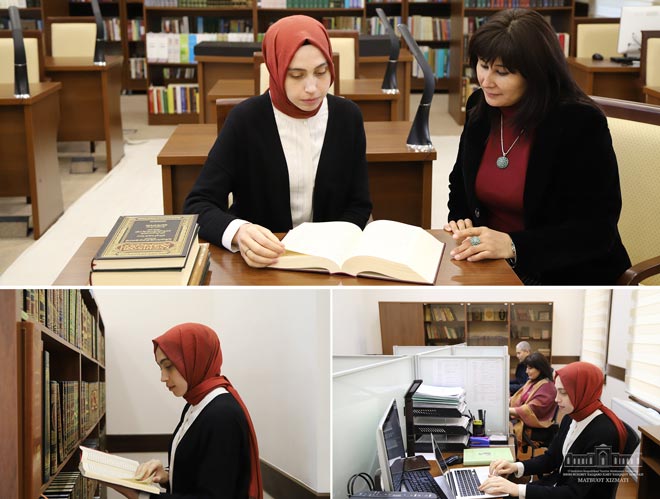 During her week-long research in Samarkand, the future scientist intends to get acquainted with the publications of the Center and publications in the library, as well as rare manuscripts in the treasury of sources. In addition, is planned the direct participation of a foreign researcher in several spiritual and educational activities. At present, the Center provides favorable conditions for foreign researchers to conduct research.
Imam Bukhari International Scientific Research Center
Press service